Posted in
Consumer Issues
,
General
,
Parenting
on 10/28/2011 08:30 pm by CC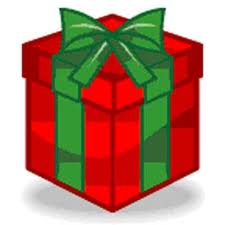 The cold blast that parts of the country are experiencing and the advancing months on the calendar have me thinking about the upcoming Christmas season. Christmas is my absolute favorite time of year. Obviously, the birth of our savior, Jesus Christ, is the true reason for the season, and I feel beyond blessed that He was sent here to save us. The gift of Jesus is immeasurable. Along those lines, but obviously not of the same magnitude, the joy of showering my children with gifts is immeasurable to me.
While the joy that gifting my children brings is immeasurable, the amount of money that my husband and I spend to make their dreams of dolls, video games, other assorted electronics come true is very measurable. In fact, the amount that we spend is set in stone. Each child gets the same budgeted amount and must live within their means. What a novel idea!
In a household where everyone has what they need and most of what they want, I wonder how necessary it is to continue filling our empty spaces with material things just because there's a budget for it. My intent is not to be a scrooge, but to turn our focus from solely tangible items to memory-making gifts with some, or all, of our gift money. Perhaps we can begin a new family tradition that would demonstrate an immeasurable love for one another and for others.
A few ideas that I've thought of so far are:
Adopting a family

and sharing our blessings with them
Taking a

family vacation

for the holidays – the gift of time
Purchasing

season tickets

for amusement parks or sporting events
Buying several

$5 or $10 gift cards

and distributing them randomly to strangers based on the Spirit's guidance
As I sit here typing this blog, a commercial for spending Christmas in Branson, Missouri is playing on the television. Is that a sign? LOL!
Our household is a democracy of sorts (parents can veto just about anything though), so any ideas must be presented at a family meeting where a vote would ultimately be held. It's a bit late to hold that process for this year as each kid has already mentally spent their gift budgets, so any decisions would not take effect until Christmas 2012.
Have you adopted a family gift tradition in your home? If so, what is (or has been) on the gift list? Any comments would be greatly appreciated!
CC