Posted in
Consumer Issues
on 04/12/2011 09:40 pm by CC
For years, I've experienced a decline in the level of service at my local grocers and restaurants. Long gone are the grateful smiles when I enter a place of business. No longer am I greeted and asked if I would like to receive help. Eye contact? What's that? Doing business has become such a painful experience, I stopped looking forward to it. Welcoming smiles and helpfulness are more the exception than the rule.
Well, instead of complaining about how horrible service has become without telling managment about my experience and giving them an opportunity to address my issues, I recently decided to go on a customer service survey completion campaign. It's quite easy! I simply began visiting web sites that are printed at the bottom of most receipts and spend 5-10 minutes answering questions and providing feedback. They ask for it, so I give it to them. It's a win-win (if they are truly committed to changing).
One such submission of feedback recently garnered an immediate phone call asking what could be done to improve my shopping experience. The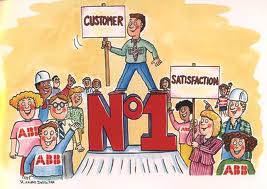 response was so overwhelming, I couldn't have written a more perfect script to describe it.
Today brought about new opportunities provide feedback. I'm happy to report that of three stores I visited today, I had nothing but glowing feedback to provide to all three establishments. All feedback does not need to be negative. If associates in stores care enough to provide a great customer service experience, I can provide feedback directly to them – I can also tell store management on the spot, complete online survey requests, and send direct messages to their management and corporate. Who wouldn't want to be recognized for doing a great job?!
Do you have a good, bad, or ugly customer service story you'd like to share?
Love to all!
CC