Posted in
Career
,
Faith
on 06/14/2011 09:03 pm by CC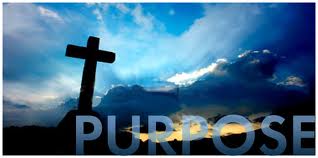 We all exist, but do you ever wonder why? Do you ever wonder about your purpose in life? Lately, I've felt a strong pull to help people. This desire is nothing new, but it's stronger than it's ever been. Sure, my corporate job allows me to help people with issues of marginal importance; however, I feel a tug to go out into the world and have face-to-face encounters with people and learn how best I can serve their needs. But I don't just want to help anyone; I want to help people who have broken faith, finances, relationships, and spirits.
My experiences testimonies have shaped me into a different person than I was in the past. I'm still changing and I'm still learning, but God has shaped me into someone that I never imagined I'd be. His grace has changed me.
I believe with all my heart that I can make a positive difference in the lives of others. I've always helped people informally, but I now feel as if I can replace what I do for a living with something that will help other people build or rebuild their lives. I feel compassion toward others. Significant compassion. Webster's defines compassion as "a feeling of deep sympathy and sorrow for another who is stricken by misfortune, accompanied by a strong desire to alleviate the suffering". A recent Bible study message touched on this very topic. Was it a sign? I'm not sure. I just feel like my purpose is not to sit on the sidelines when there are people in the world who want and need the kind of help that I long to give. I want to do more than pray for others. I want to be the hands and feet of God; doing for others what they can't do for themselves. For now, I am praying for discernment and for God's guidance, because above all else, I want to do His will.
Has God revealed your purpose in life? If so, did you follow what he was telling you to do?
Let's chat!