Posted in
Faith
,
Family
on 02/13/2012 10:45 pm by CC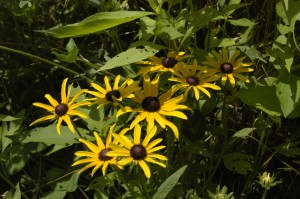 I love looking back at family pictures to see how the kids have changed over the years. They've grown tremendously, broadened their horizons, developed their own personalities, and taken risks.
A picture of the boys playing together when they were just one- and three-years-old takes me back to a time when all that they needed to have fun was a log tunnel through which they'd crawl and scoot in and out of both ends – peeking to make sure that I noticed their latest adventure.
Images of a dual-themed Arthur and Hello Kitty birthday party bring back fond memories of my then 4-year-old son and 1-year-old daughter excited to bite into their cakes and open presents.
Our once tiny tots have all blossomed into smart, funny, beautiful, and handsome people. The still images of days gone by are vivid reminders of how far they've come since the days of toddling around the house, clumsily clinging to a favorite toy as they ventured from one room to another.
Our home server is full of photos that bring to life not only actions from years ago, but memories of our recent past…
Pulling off the highway to pose for that perfect photo op with rolling hills as the backdrop,
Skating and bicycling at our favorite spot near the river,
Pitching in to help with various home improvement projects,
Hiking through a community park and literally stopping to smell the flowers,
Performing at dance recitals and music concerts,
Accepting awards for academic excellence,
Advancing to the next Boy Scout rank,
Exploring new places,
Living life.
I am thankful for pictures and the memories that they help to recall.
Father,
Thank You for blessing me with great kids and for helping them to blossom into beautiful young people. I cherish every moment that I have with them. As still photos help to flood memories from yesteryear, I pray that Your Word will serve as a picture that constantly reminds them of your promises, your faithfulness, and your love. In Jesus' name, Amen!
CC