Posted in
Family
,
Parenting
,
Technology
on 02/07/2011 11:32 pm by CC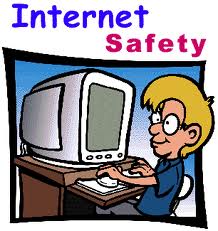 Connecting with friends and family, playing online games, and sharing photos are some of the things that make the internet so attractive. But this medium that many of us use for entertainment purposes is ripe for criminals who have something sinister in mind for our children. Before letting your child enter the wild, wild west world wide web, here are a few tips to help keep them safe.
Talk to your children about internet safety and your expectations regarding what information they're allowed to share and access. Tell them that many things and people online are not what or who they seem to be. Arming them with this information will help them to make good choices and surf safely.
Set rules and consequences. This is the step that will be hardest for most families; however, it is the most important. Once you communicate your internet usage expectations to your child, inform them that internet access will be restricted if they participate in unsafe activities online.
Become their online friend. If your child has a social networking profile, become their friend – not for purposes of stalking them, but to provide an added level of protection. Special note about Facebook profiles: Facebook offers special profile protection for subscribers who are under age 18. Make sure your child is honest in submitting their age during the account set-up process. Birth date, month, and year can be kept private, but are necessary for Facebook to set up age-appropriate settings.
Use parental controls software. Windows Vista and Windows 7 have built-in parental controls that allow you to select content appropriate for your child to view.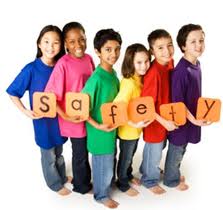 You may choose to deny access to certain game ratings, downloads, or entire websites altogether (Facebook, YouTube, MySpace, or any other site of your choice). Another great option is the ability to set time limits by the day and hour. E.g., blocking log-in access during overnight hours.
Log onto NetSmartz.org. Their mission: "NetSmartz Workshop is an interactive, educational program of the National Center for Missing & Exploited Children® (NCMEC) that provides age-appropriate resources to help teach children how to be safer on- and offline. The program is designed for children ages 5-17, parents and guardians, educators, and law enforcement. With resources such as videos, games, activity cards, and presentations, NetSmartz entertains while it educates". The goals of NetSmartz are to " Educate children on how to recognize potential Internet risks; Engage children and adults in a two-way conversation about on- and offline risks; and Empower children to help prevent themselves from being exploited and to report victimization to a trusted adult".
Set up Zoobuh email accounts for young children. I opened an account for my now-11-year-old who wanted to communicate with far away friends and family via email. Parental controls are the best I've seen for most kid-safe software on the market. Zoobuh allows parents to create "safe sender" lists, add contacts and allow your children to send only to those people, reject email links and attachments, and restrict times and places. You may also choose how to handle messages that are rejected from your child's email account: send them directly to the parents trash folder or inbox for review. Fee: $12/year per account.
Install adequate anti-virus software. There are many to choose from, but AVG is a trusted anti-virus software that we use at home and work (my husband owns an IT company and installs this product for home and business clients). Try the free version. With safe surfing habits (not clicking on links or opening attachments from unknown sources and visiting risky sites), you may find that you won't need to upgrade to the paid version. AVG is great in that it blocks many pop-ups and unsafe sites from loading as well as prevents harmful programs from auto-installing and stealing your personal information or targeting your child's computer to upload inappropriate content.
Keep the computer in a common area of the house. This alone will deter many children from visiting unsafe sites. Your presence and influence go a`long way keeping your children safe.
Other Resources
Post now and share your tips for keeping children safe online.
Love to all!
CC