Posted in
Family
,
Gardening
on 06/13/2011 11:44 am by CC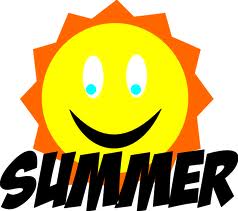 I love summertime! Memories are made every season of the year, but there's something about what happens in the summer that makes me want to relive each and every day. Maybe it's the nostalgia that overcomes me while watching my children learn and do things that I did when I was their age: playing outdoor games, jumping rope, riding bicycles, or taking a bite from varieties of fresh fruit that can only be had this time of year.
This past weekend was full of memory-making moments spent in our backyard oasis.
On Saturday, we ventured into the city to visit a fabulous farmers' market for the first time. The sites and sounds of shoppers and vendors buying and selling fresh goods were near sensory overload, but a great time was had. The children squirmed as I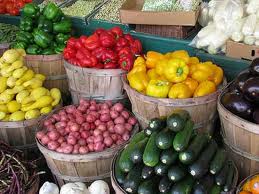 pointed out fresh portions of chicken feet behind one glass enclosure. They delighted in the smell of fresh-baked goods and we all enjoyed touching and smelling fruits and veggies from farms all over the country. We hiked back to the car with lemons, strawberries, broccoli, peas, and twenty pounds of fresh ribs. While we unintentionally chose what was apparently the busiest time of day during the busiest day of the week, we all talked about how we looked forward to visiting again soon. We drove to the nearby river for a quick trip, but made our way back to the highway after realizing that some kind of major event closed the parking lots until further notice. The rest of Saturday was spent relaxing and having a backyard BBQ.
Sunday brought about a new set of adventures and memories. After church, we built a washer toss game from scratch. We cut 2-foot segments to create a square and then spray-painted them in green to blend in with the backyard landscape. Then we spray-painted (I love doing this!) 30 quarter-sized, metal washers in 6 different colors, so that each of us (we're a family of 6) would have our own color. We made up consequences like doing jumping jacks or push-ups and running laps if we didn't meet given goals. Ex: must land at least two washers in the tin. The punishment push-ups were a sight to see and we laughed 'til our bellies hurt! We had loads of fun using a game that we made for a total of $10.03 including tax!
Also on Sunday, we put assembled our newest (and surely better quality) badminton set. That provided loads of fun for all and everyone got a great workout without even thinking about it.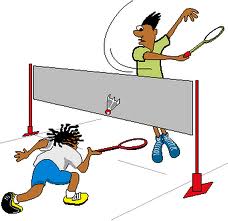 I was able to get a bit of gardening in as well after my husband built a custom planter out of scrap wood. I planted garden peas and am looking forward to being able to harvest them in late summer.
We had dinner outside again and played more backyard games. The weekend finale was sitting around the firepit telling spooky stories and eating s'mores until almost midnight. It was difficult to let go of the fun we were having, but we're looking forward to next weekend's opportunities. Next weekend is Father's Day, so whatever we do will be centered around dad.
Overall, we had an absolute blast that was largely technology-free; ver, howewe did use our cameras and cell phones once or twice. The only thing missing was a pool! Ahh!!!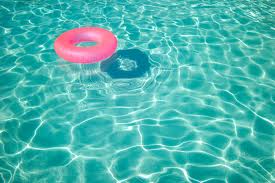 Happy Summer!
How do you like to spend your summer days? What's your favorite recent or childhood memory?
Le'ts chat!
CC