Posted in
Faith
on 02/26/2012 11:56 pm by CC
I love my church. The people, not the building. My church home is the first one in which I've taken a serious interest – that's saying a lot considering I grew up spending two days per week in a place of worship and one at a congregant's home for "book study". The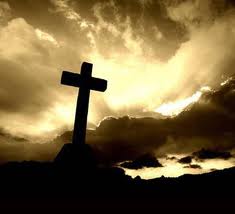 people at my church are welcoming, the teen and elementary departments are amazing, and the organization is missions-oriented.
I also love the pastors who lead us. They're a dynamic group of down-to-earth people who are excellent Bible teachers and worship leaders. I appreciate that Sunday and Wednesday services are God-centric and Bible-focused. I need that. I need to hear about God. I need to hear about how I can continue to draw closer to Him. I need to learn about His promises to believers. I need to learn more about how I can be the hands and feet of the body of Christ. I need to know how I can help my children draw closer to Him. My pastors help me with all of these things.
I've been to many churches where Bibles are rarely opened or referenced and teachings from the pulpit sound more like ridicule than inspiration. Oh, and let's not forget Bible verses that are taken out of context. I visited, but never stayed. I wanted more of God and less of man.
That's why He led me to my church home. I've unpacked, painted the walls, and made myself at home. If the building is lost, I'll be OK, because I know that members of my church would hold service in the parking lot and God will meet us there as He always meets us wherever we are.
Father,
Thank You for leading me to the place where I go to learn more about You and worship with other believers. I pray for the future of the people within the building – pastors and congregants. I know that You have great things in store for us. Please help us to remain in You and not focused on the details of changes that You have brought about within our building. In Jesus' name I pray, Amen!
CC