Posted in
Miscellaneous
and tagged with
football
,
packers
,
recipes
,
sports
,
steelers
,
superbowl xlv
on 01/23/2011 10:42 pm by CC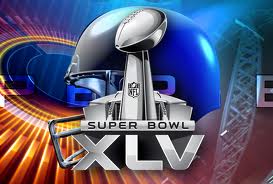 Now that the semi-final games have been played, football fans around the country are getting set for the big game. Those of us who aren't able to score tickets to see the action in Dallas are making plans for the next best thing, Superbowl parties.
Whether you're hosting a party or attending one, refreshments are sure to be a big deal. Post your favorite Superbowl food and drink recipes here for a chance to be featured in an upcoming blog.
Congrats to the Steelers and Packers for advancing to the championship game! Which team are routing for Superbowl XLV?
Game day is Sunday, February 6, 2011.