Posted in
Faith
and tagged with
hope
,
spring
on 02/22/2012 10:56 pm by CC
Today's high temperature was just below 60 degrees. Not bad for February 22nd. Forecasters have called for a high of 61 degrees tomorrow. Woo hoo!
Like most of the United States, we've enjoyed a mild winter and very little snowfall. If you're a fan of snow, you'd likely disagree with my choice of the word "enjoyed" and replace it with "suffered". Half empty. Half full.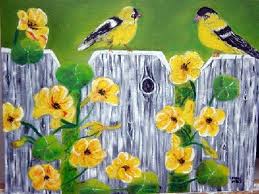 I, for one, am happy about the warm weather we've experienced, because anything under 65 degrees is cold to me, and I don't like cold weather. Don't get me wrong, we've had a few stretches of bitterly cold air and high winds, but haven't had to deal with traditional Midwestern winter weather. No shoveling necessary! My kind of winter.
Besides not having to traipse through snow or shovel it, the warm weather has been a beacon of hope for me. Hope that the warm weather and bright sunlight are right around the corner. Hope that I will soon be able to leave the outerwear at home, watch buds begin to blossom, witness dormant grass bounce back to life, and enjoy longer days. Hope of a new season in life.
I am thankful for the previews of the season to come.
Father,
Thank you for the incredible weather that we've had this winter. The warm temperatures have undoubtedly saved lives as homeless people weren't at the usual high risk of cold-weather medical emergencies. I pray for their continued well-being and safety and look forward to the new season that's just ahead. In Jesus' name, Amen!
CC