Posted in
Consumer Issues
and tagged with
coupons
,
discount
on 09/18/2011 06:03 pm by CC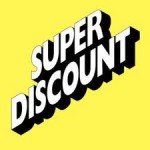 I'm no coupon diva, but paying 72¢ total for two pairs of children's shorts and two printed t-shirts is nothing to discount. No pun intended. These aren't thrift store finds. They are new items purchased at one of my favorite retailers, JCPenney.
How did I manage to snag four items for just 18¢ per piece, including tax? Coupons! Each month, I receive two JCPenney coupons that are good for $10 off purchases totaling $10 or more. My game plan never changes: seek steeply discounted items, purchase them with the two coupons that JCPenney sends right to my mailbox, and keep my out-of-pocket cost at little to nothing all while ignoring aisles of very…tempting…merchandise. Today's mission was accomplished!
Back to the shorts and t-shirts. Why am I excited about steeply discounted Summer apparel at the onset of Fall? All four items are made of lightweight, knit material, which makes them perfectly suitable as pajamas. Bright colors and words on one shirt and Disney's Tinkerbell splashed across the other made it easy to decide that these clothes had alter egos as pajamas.
I'm eagerly awaiting next month's $20 challenge! In a household with six people, someone always needs clothing, hosiery, pajamas, or accessories of some kind, so these coupons will never go to waste.
Now if only I can manage to lower my grocery bill…
CC